Come with me on a tour of my shop
 I've been involved with design and fabrication since I was a young lad but began the real journey in 1984 when I built my first dedicated shop for knife making.  I've added a lot to that first shop since then!  The design and fabrication of a knife requires multiple steps and many hours on specific machines to end up with a finished product.  Here's a few machines involved in some of these steps.
The process begins with cutting out the blade profile from stainless steel bar stock on this modified 12″ band saw shown in the first photo.  I added a 1.5 hp DC variable speed motor,  balanced band saw wheels, dust collector and a removable steel table top to make the saw more functional.
The second photo shows a modified drill press where blade blanks are drilled for the pin and/or bolster holes.  The variable speed motor and cross slide vice mods allow more flexibility.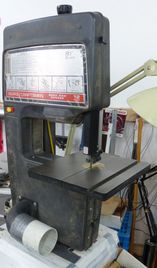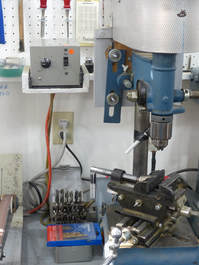 The work horse of the shop is my custom made 1.5 hp variable speed 2″ x 72″ belt grinder.  This is where the blade bevels are ground and other shaping processes are completed.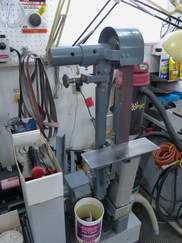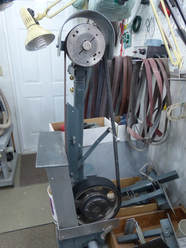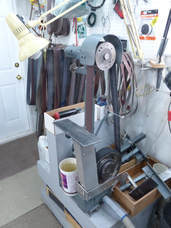 Heat treating is done once all the drilling, beveling and filework is completed.  This is accomplished with 2 heat treating furnaces run by a laboratory process controller.  The first photo is a Paragon furnace used for hardening.  The second photo is a Huppert furnance used for tempering.  The controller in the third photo runs both of the furnaces.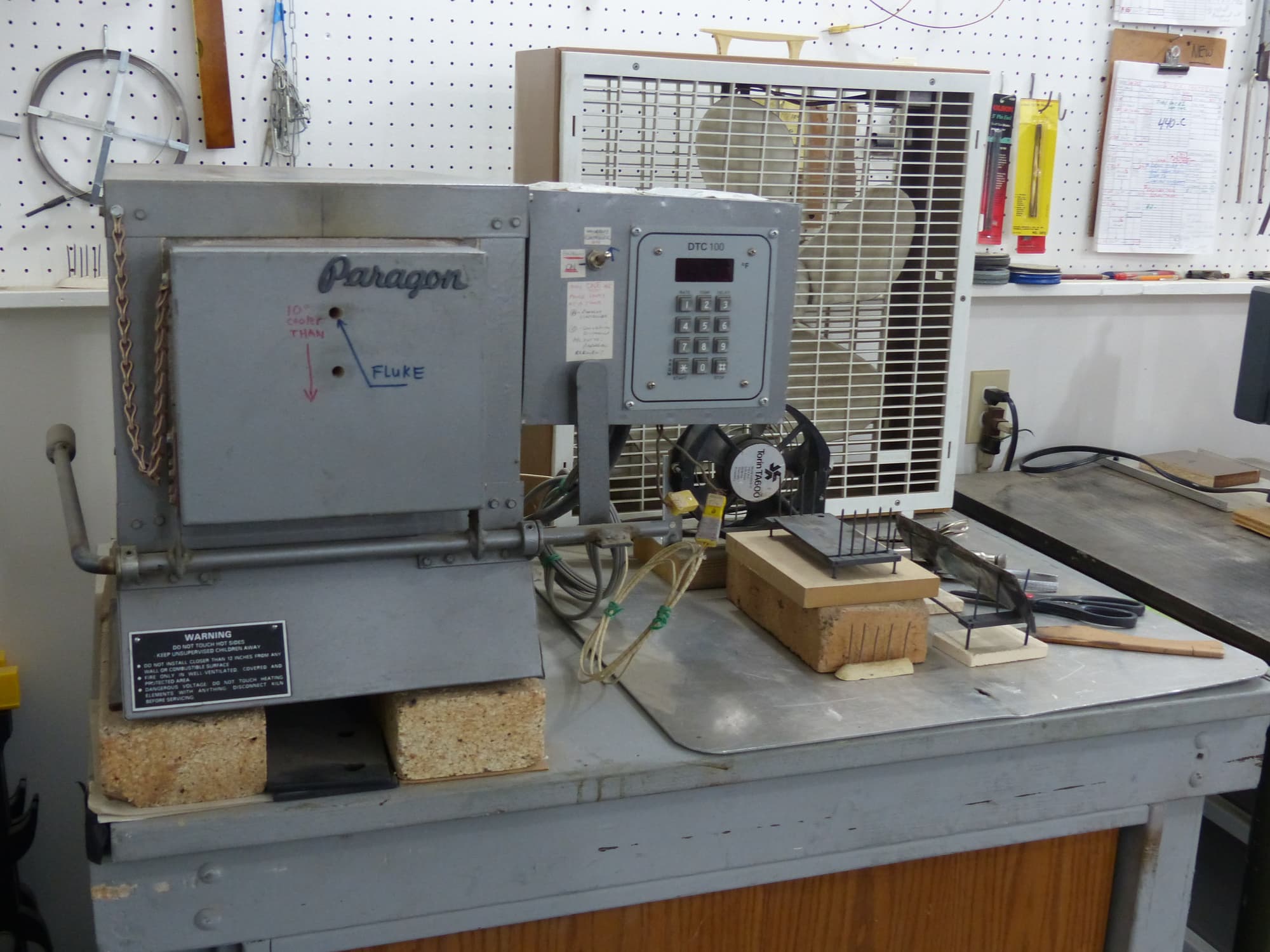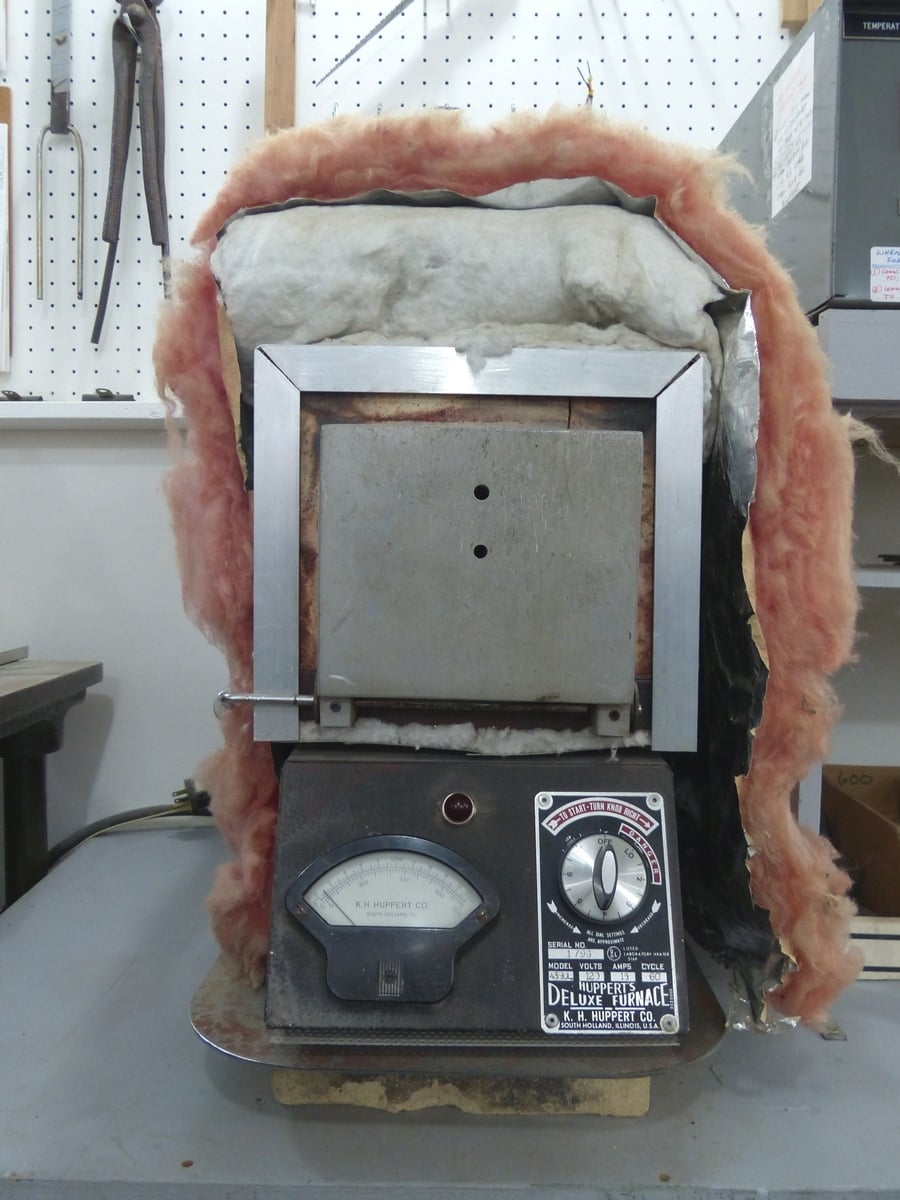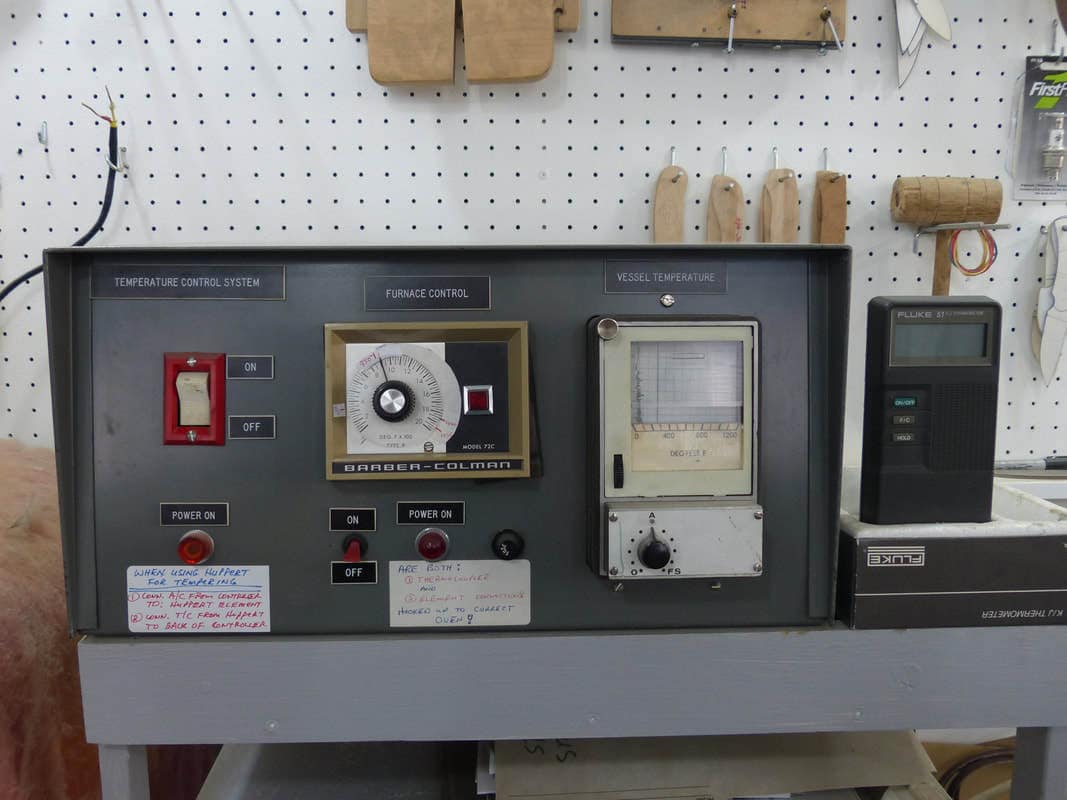 Another very important process is buffing.  This 8 wheel buffing machine took me awhile to design and build, but saves a lot of wheel changing time!  The second photo is a custom built buffer – a dedicated unit for specialty buffing.  Variable speed motors installed in these units sure make the buffing task safer and easier.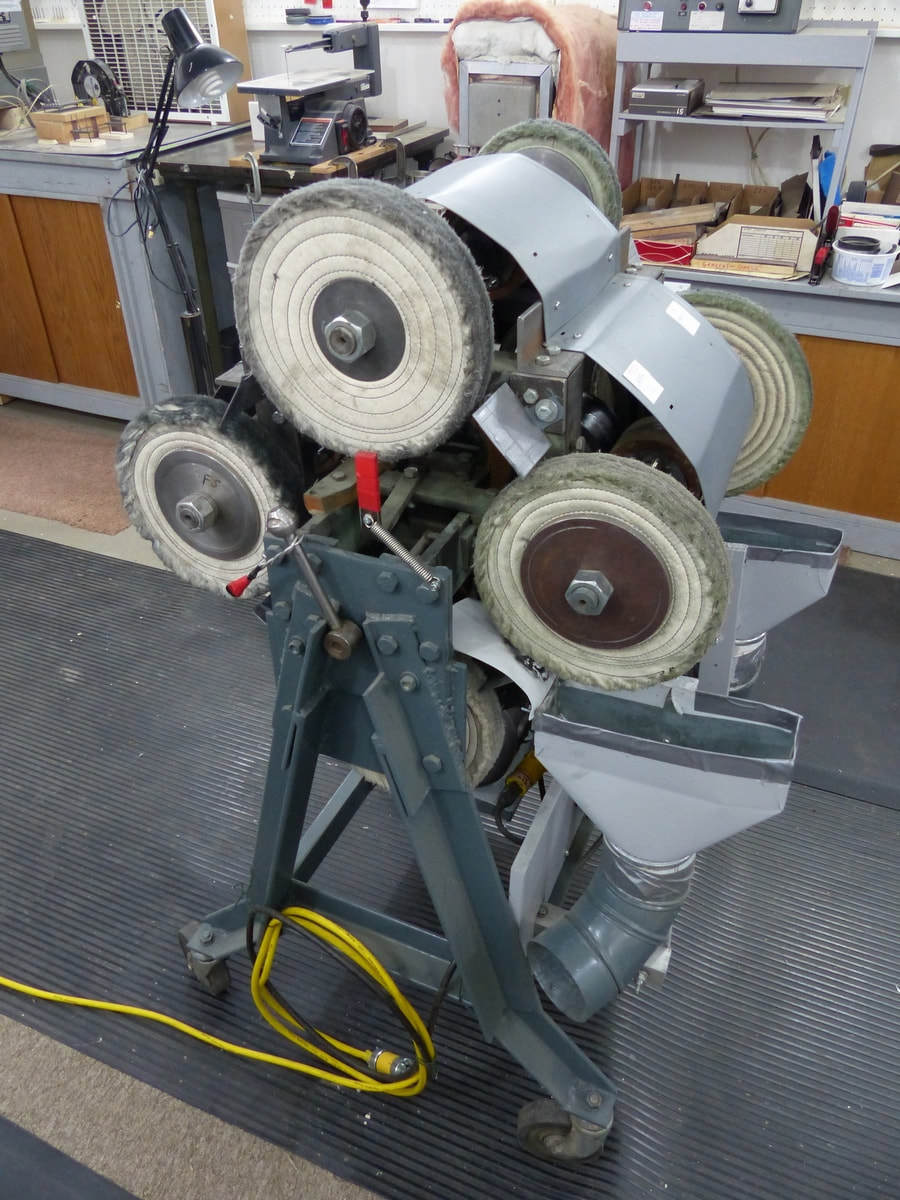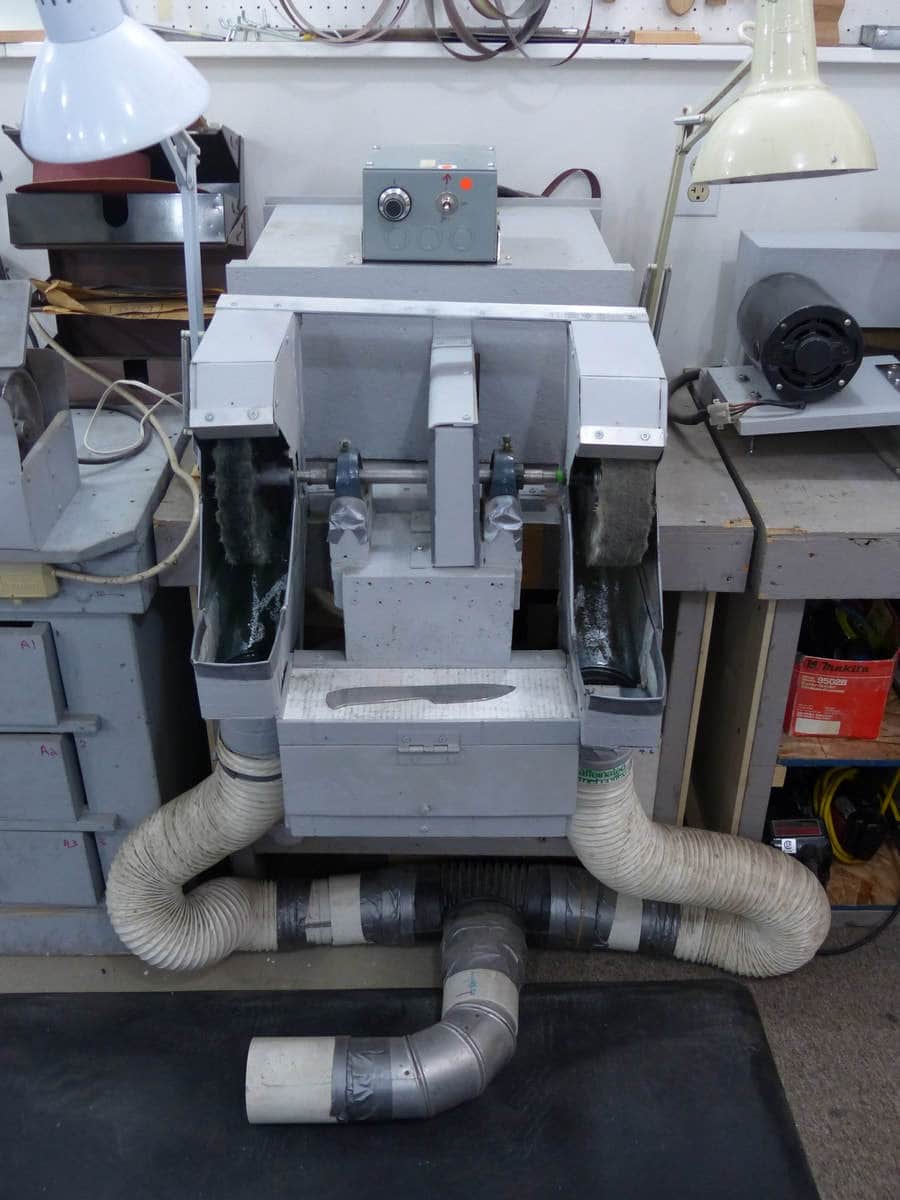 Other invaluable machines in the shop include various disc and belt grinders, a grinding and polishing system, hydraulic pin press and choil grinder.
I have two shops. This is my main work area where all the cutting, grinding, sanding and polishing is done.
This one is my second shop where I do all my detail work and fine fitting.