Unique Knife Designs
Working and Show Quality Blades
hunting, sportsman, art, etched and edc knives
exceptional craftsmanship
Shop
What's On the Bench
Hunting and Sportman Knives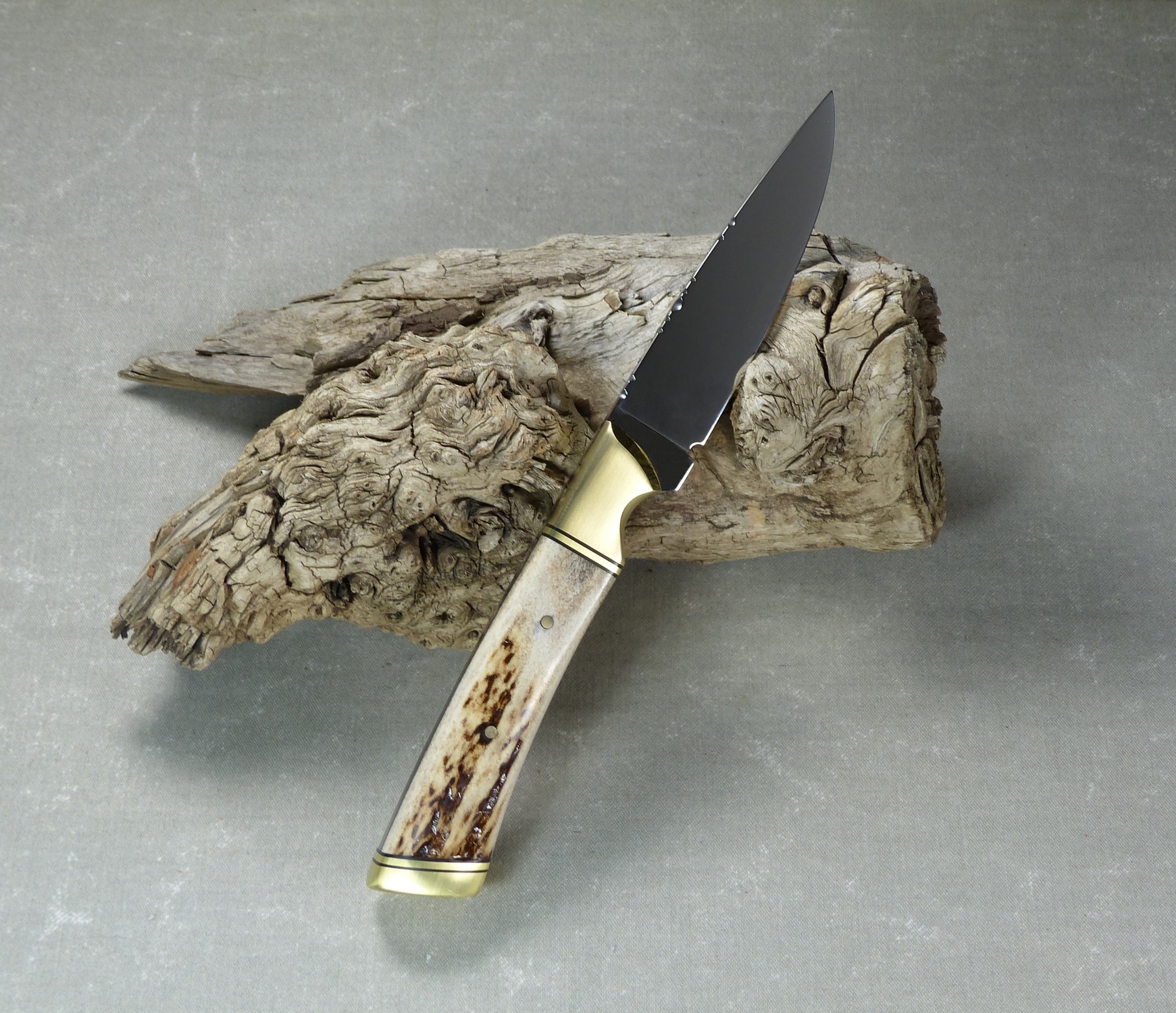 For hunters and outdoor enthusiasts, these knives are constructed from a variety of stabilized woods and synthetics, 3.75 – 5.5 inch blades, ATS-34 stainless steel, RC 59-60.  Custom fitted sheath included.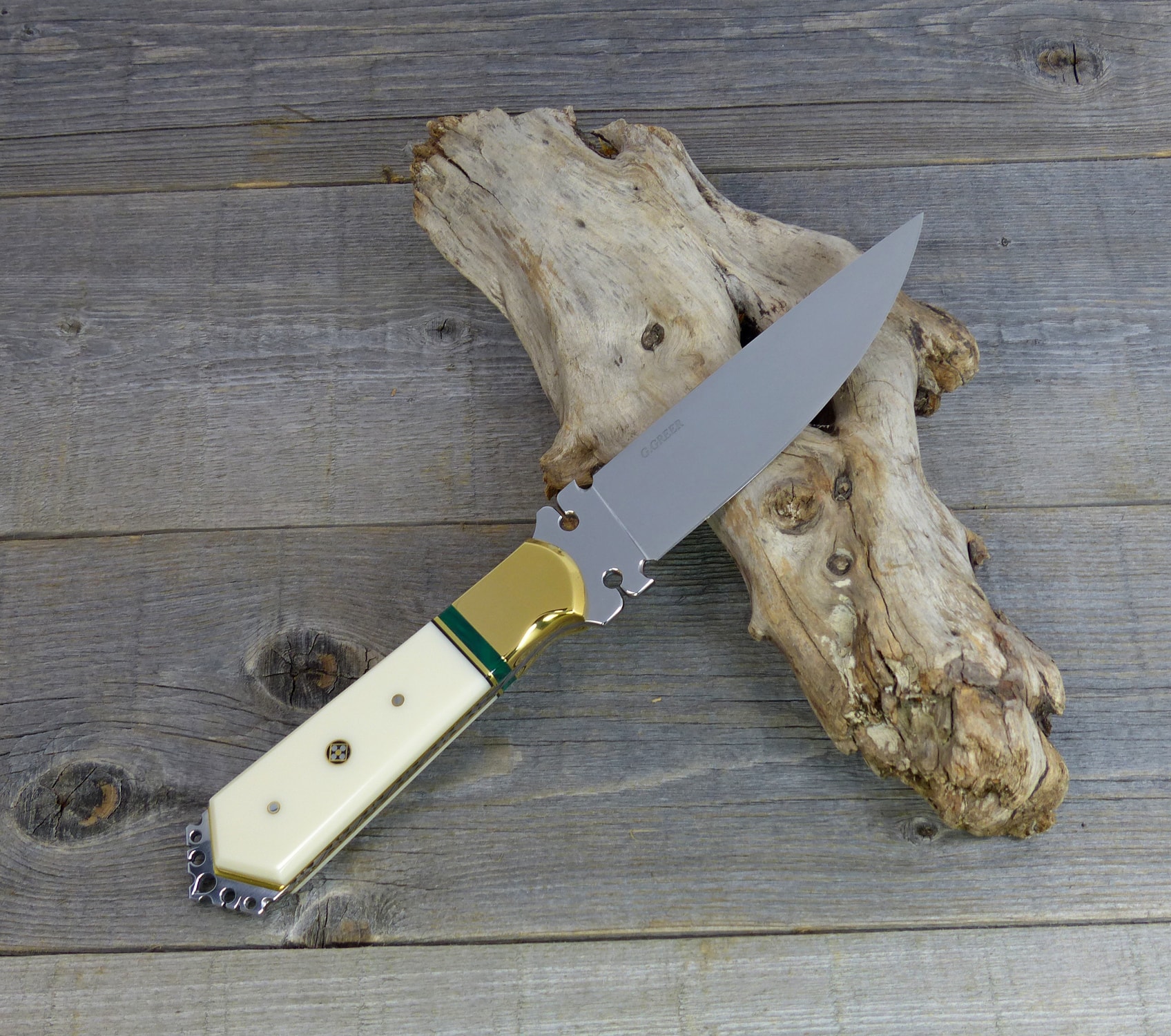 Exceptionally designed and crafted, one-of-a-kind knives – heirloom quality.  Fully functional yet constructed with exotic materials and embellishments, these knives are in a class all their own.
KNIVES DONE
SHEATHS NEXT!
Smaller 3 – 3.5 inch fixed blade knives made from ATS-34 stainless steel, RC 59-60.  Designed to be carried everyday when hiking, biking, quading or for any daily task.  Each comes with a custom fitted sheath.
Meet the Craftsman
I have been designing and fabricating knives for over 35 years - they are a large part of my life.  I take pride in the fact that every stage in the design and construction of a knife is done by me here in my shop in Saskatoon, Saskatchewan, Canada.  My goal is to make each knife uniquely different through design and craftsmanship using only high quality materials to ensure a strong and durable product.  Ultimately, I strive to make knives that will give people pleasure through use and pride of ownership providing many years of enjoyment.
I make a variety of knives for the hunter, sportsman, outdoor enthusiast as well as for collectors who are looking for something special.  My knife handles have been ergonomically shaped for comfort and safety using stabilized or exotic woods and synthetics.  The knife blades are constructed with ATS-34 or 440 C stainless steel that has been quenched and tempered to optimal hardness assuring edge retention and cutting ability.  Much thought has gone into the design and construction of each knife to ensure its strength and durability.  I incorporate a variety of techniques into my creations using filework, sculpturing, inlays and etching that give uniqueness, function and beauty to each knife.
Contact Me
If you have any questions regarding my knives , kindly fill out the form below.  I would be pleased to answer any queries you may have!
Gary Greer Knives
21 Sparling Crescent
Saskatoon, Saskatchewan
S7H 3M1
Canada
Shop Phone
(306) 249-2542
Shop E-mail
[email protected]